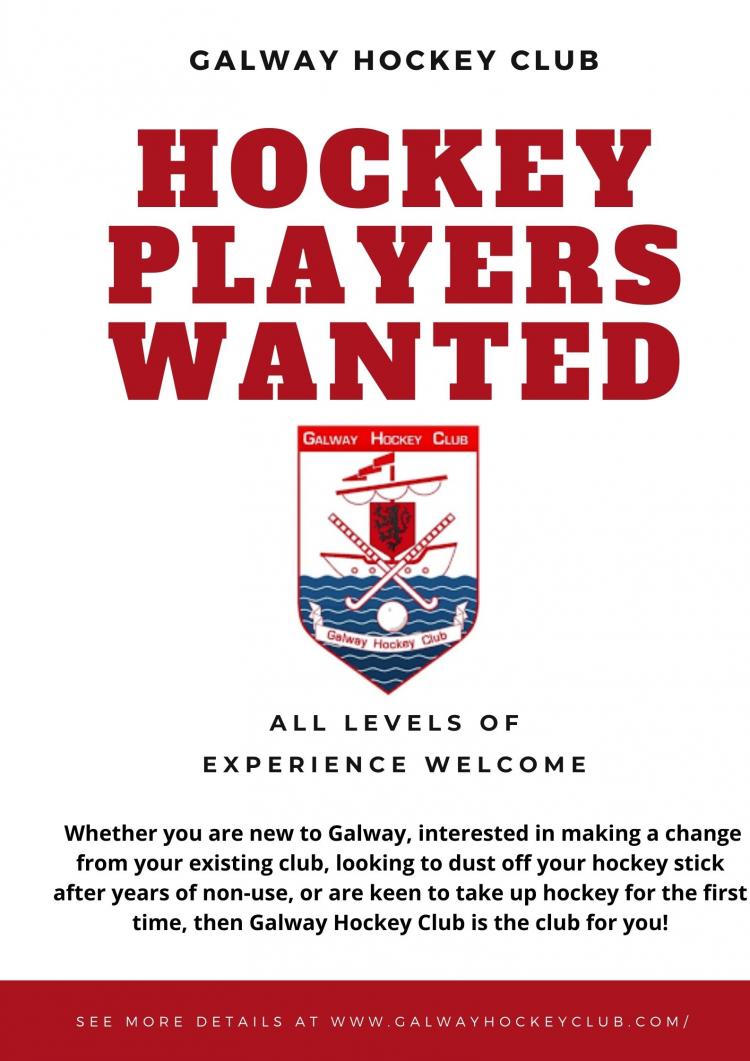 NEW MEMBERS
We have opened the registration for all our returning members so once our members are registered, we will open up registration for all new members. Our club policy is that once a member of Galway Hockey Club, always a member of Galway Hockey Club.
Galway Hockey Club always welcomes new players of all ages and abilities. Whether you are new to Galway, interested in making a change from your existing club, looking to dust off your hockey stick after years of non-use, or are keen to take up hockey for the first time, then Galway Hockey Club is the club for you!
How to register your interest:
If you are interested in joining the Men's side of the club please contact Dermot Nolan
087-289 1349
To enquire about joining the Ladies please contact Sarah Comer 087-993 6563
For junior girls enquiries please contact Ruth Hennelly on 086-1023408
For junior boys enquiries please contact Meriel FitzSimon on 086-843 2913
Otherwise please feel free to drop down to one of our training sessions and have a chat with one of our coaches.