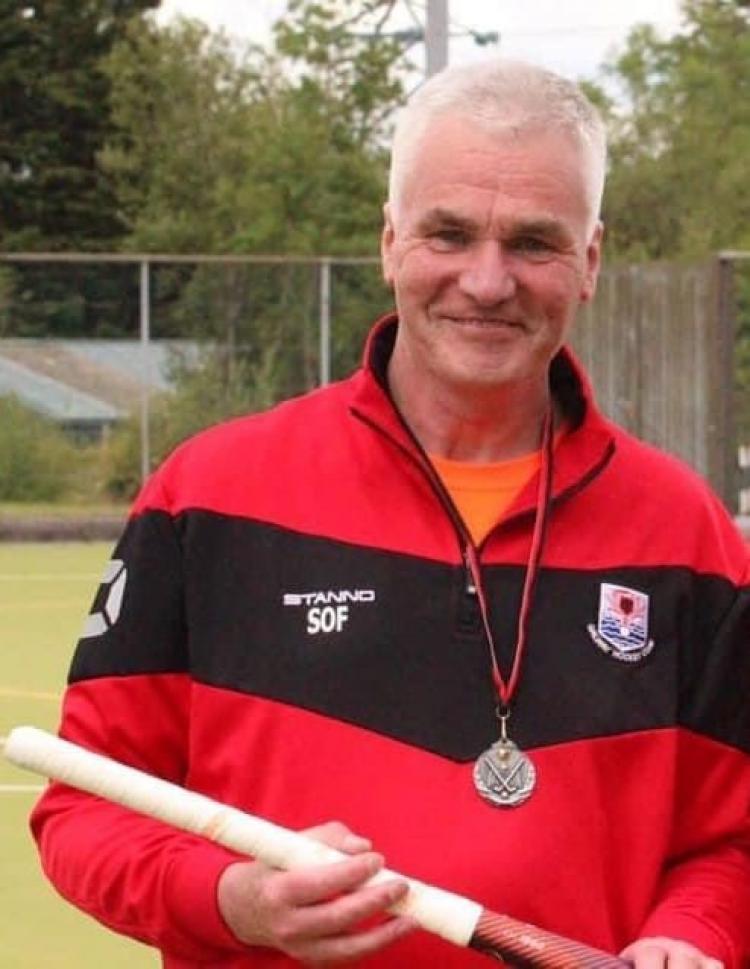 From The Galway Advertiser (26/08/2021)
Galway's Seán O'Fiacháin is the perfect example that age is no barrier.
O'Fiacháin took up hockey little more than a decade ago, and last weekend made his international debut for Ireland. It was for the Ireland Over 65 team in a tournament at the Nottingham Hockey Centre and was part of the team's preparations for the Masters World Cup.
From Knocknacarra, Mr O'Fiacháin was "very proud to have pulled on the green jersey", even if he wished he had started playing the game years earlier.
Mr O'Fiacháin lined out at left back in Ireland's 0-0 draw with Scotland on Saturday, and again in the 2-4 defeat to England on Monday.
However, he believes Ireland can build on these performances and be competitive for the World Cup, which also takes place at the same venue.
"The facility here in Nottingham is excellent, with water-based and sand-based pitches, and a common club-house, all shared among a secondary school, college and several clubs - it is the kind of set-up we are working towards in Connacht."
Kevin Keane, president of Connacht Hockey, says Mr O'Fiacháin is an inspiration to players of all ages.
"He took up the game just over 10 years ago, playing mixed social hockey, and since then has gone on to play league hockey with Galway Hockey Club, interprovincial with Connacht, and has represented his country overseas.
"That's why we love hockey so much. It's a non-contact team sport with an international dimension. It can be played by all ages and at all levels, from school, social and league up to professional, World Cup and Olympics."
The warm-up games were good preparation for the Ireland team. There was little between Ireland and Scotland with defences on top. And against England, the game was tied 1-1 at half-time. However, strong English pressure saw them go 3-1 ahead early into the second half. The Ireland team never gave up, and with 10 minutes remaining, Ireland pulled a goal back, through a second penalty corner strike from Stuart Egner. At this stage, the Irish were linking up well on O'Fiacháin's left wing and pressing the England defence in search of the equaliser, but in the dying seconds, England put the game beyong reach with a goal from a penalty corner