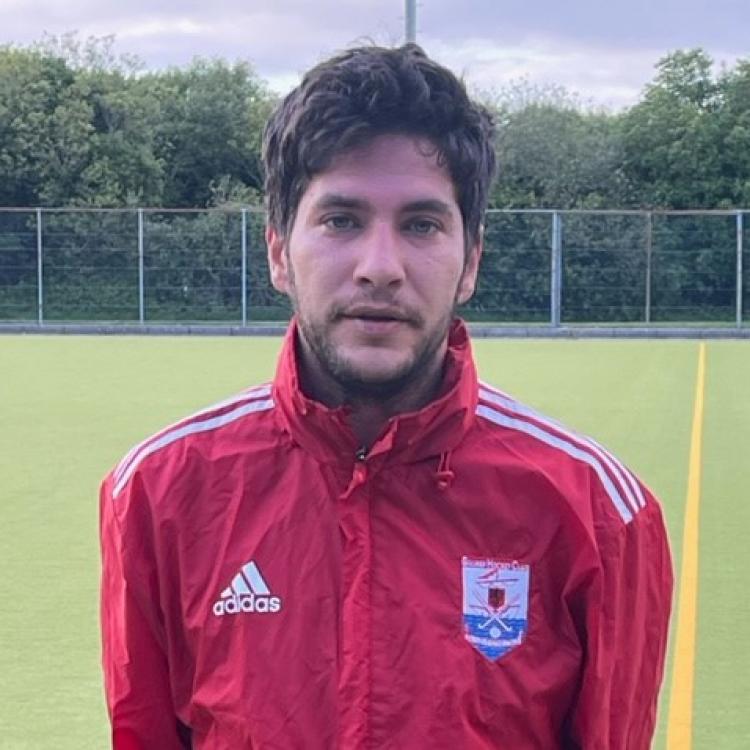 Galway Hockey Club are delighted to announce the appointment of David Granero as senior coach for the 2022/2023 season.
David is a very experienced hockey coach from Valencia and came to Ireland to share his knowledge in September 2021. In Spain, he coached all ages from Juniors right up to National league level with some of his players representing Spain at international level. He joined the coaching team in the juvenile section of the club. His success with the juniors was easily measured, with the U14s dominating the U14 leagues winning both the U14A & C leagues and runners up in the B league. His team also recently won the inaugural Rita Parsons Challenge Cup in Railway Union Hockey Club in Dublin. He was also instrumental in setting up the very successful Galway Hockey Club/Valencia Hockey Club exchange programme for our U14s & U16s squads which was a huge welcome for these young players after two years in lockdown.
David will take over from Player/Coach, former USA Olympian, Alyssa Manley who has just finished a very successful season with Galway Ladies 1 team, having won the Connacht Senior Cup, Connacht Indoor Cup, Runner up in the Connacht Senior Division 1 League, marking a successful debut into the EY2 League and securing qualification for the 2022/2023 season. The Club are grateful to Alyssa for the hard work she put into the Senior teams over the past season both at training and in games and for bringing on the younger players in the squad with her experience and positive attitude. She is now looking forward to working with David for the next season.
David will also continue his work with his young team from last season as he will continue to work with the U16A team, hoping to continue to develop the players with the ultimate aim of each making their debut on the Senior Squads over the coming seasons.
David is currently in the process of setting up a club coaching plan for our younger juvenile section and with the introduction of more senior coaches, he is planning more tailored sessions for each age group. The Juvenile committee have welcomed this addition for the coming season and look forward to working with David to implement his plan.
Club President, Dermot Nolan, said "David has shown over the past season what he is capable off, if given the right support. We are delighted to have him on board in the senior section but just as important, assist him in his work with the junior section. We were very happy with our senior squad last season and look forward to them driving forward with that experience behind them – older and wiser".
Junior Co-Ordinator, Ann Dempsey said, "I'm delighted that David has agreed to stay with Galway for another season. He is like the pied piper with our young players and with his help, we are looking forward to supporting our senior squads to hopefully yet another successful season but also inspiring all our young players to aspire to play at that level with our club".
May 2022