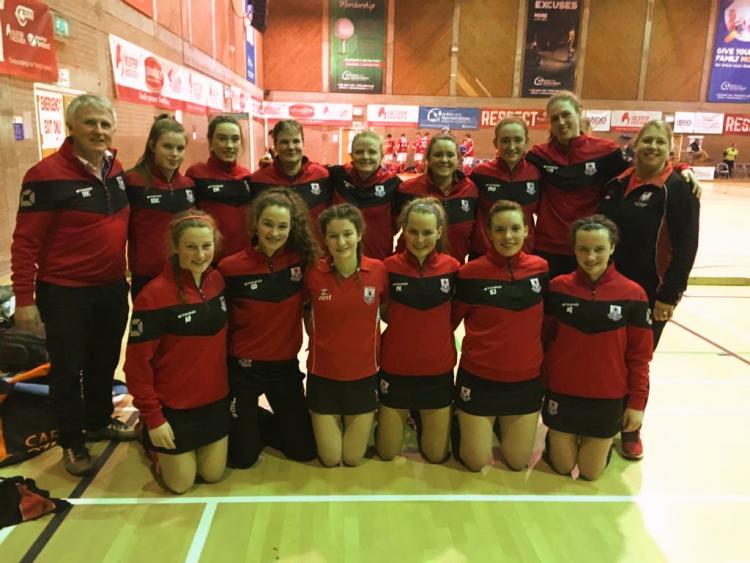 Congratulations to the Galway HC Senior Ladies team who secured 3rd place in the All-Ireland Indoor Cup competition in Antrim.
The second match of the day, to decide 3rd place, was vs Ashton (Cork) and finished 3-3 at full time. Galway were victorious following penalties. Both captain Fiona Kelly, and Eve McDaid scored their penalties, and Michaela van der Walt saved 2/3 penalties. Well done to the players, coach and manager for all their hard work. Thank you to all of the parents and supporters who travelled to Antrim to support our team!
We look forward to the next indoor season, set to commence next December!
Click on the following link to watch our Galway HC Senior ladies team play Ards in the second ladies semi-final, which took place on Sunday January 27th in Antrim: https://www.youtube.com/watch?v=Z-4dvXglfpM
Click on the following link to watch our Galway HC Senior ladies team play Ashton in the 3rd/4th play-off, which took place on Sunday january 27th in Antrim: https://www.youtube.com/watch?v=XXxLJ8iVhFk