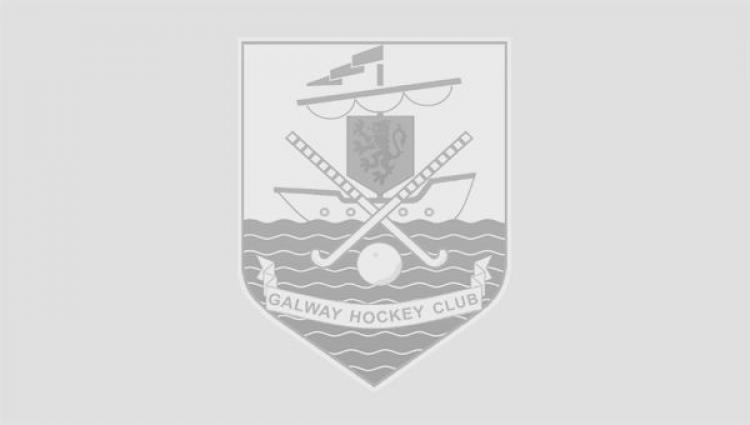 Congratulations to Galway HC who have made it through to the National Indoor Hockey Cup finals, which will be held in the NUIG Kingfisher on Sunday 2nd February.
Galway entered two teams into the annual Tighe Indoor cup. Galway 1 managed to secure victory over Greenfields and Galway 2, before drawing 1-1 to NUIG in their final pool match.
Galway 2 narrowly lost to NUIG and finished 5-2 vs Galway 1, before beating Greenfields in their final pool match and securing their place in the 3/4th play-off.
Unfortunately Galway 2 lost to Greenfields and came 4th in the Tighe cup.
Galway 1 secured a 7-2 victory vs NUIG in the final, to win the Regional tournament for a third consecutive year.
Goals scored by: Ailbhe Folan (2), Fiona Kelly (2), Ciara Dunne (2) and Elaine Carey (1).
Galway Team 1 (Left - Right): Front Row: Ollie O'Connor (Coach), Fiona Kelly (Captain), Sinead Carey, Ciara Dunne, Dee Hatton, Aoife Quinn, Nicola van der Walt (Manager),
Back Row: Elaine Carey, Isolde Moran, Eve McDaid, Ailbhe Folan, Michaela van der Walt, Michelle Carey, Emma Glanville (Player-coach).
Galway Team 2 (Left - Right): Front Row: Holly Comer, Eabha Mannion, Emer O'Connell, Kate Henry, Ella Harte,
Back Row: Emilie Keogh, Ruth Hennelly, Siobhan Forde, Eimear Walsh, Emma Johnson, Sarah Johnson (Captain).
Missing from photo: Donal Dempsey (Coach), Gina Henry and Frank Henry (Managers).
Special thank you to our Technical officials John Folan and Lorcan Mannion.